Why Mediclaim Policy..?
What is the Health Insurance?
Health insurance is a legal agreement between the insurance company and policyholder under which the insurer promises to pay for all medical expenses incurred by insured in case of medical emergencies. The insurance company will reimburse the amount or will make sure that the insured is getting the cashless treatment for all illnesses or injuries that are covered under the policy at network hospitals.Apart from the health cover, on buying an effective health insurance plan, you will be liable to receive tax benefits under Section 80D of the Income Tax Act- 1961, on the premium paid towards your policy.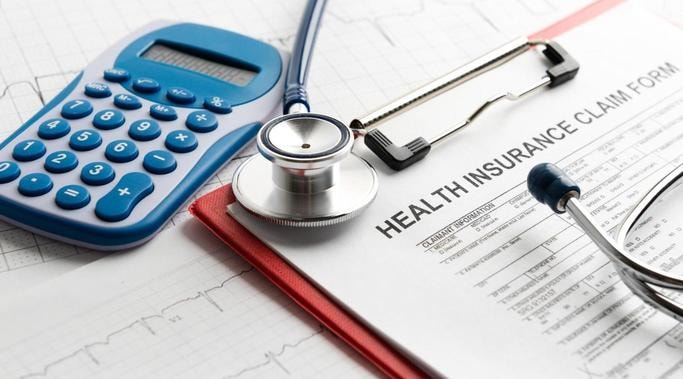 To take advantage of a health insurance policy, the policyholder has to pay premium regularly. From the starting of the insurance policy, if the insured has any medical expenses to bear then the insurance company will be liable to pay them according to the features, benefits, terms & conditions of plan. It is important to keep in mind that some insurance companies have a waiting period under which no claims will be entertained for a specific time period. The waiting period varies from insurer to insurer.
Health insurance is also included in the benefits provided by the employers to their employees. However, the features and benefits of such policies would be limited. That's why it is always advisable to go for a separate health insurance policy for complete safety.
Health Insurance And It's Importance
How many times do you need to visit a hospital to finally realize that you require a health cover? It just takes one medical emergency to make you understand how vulnerable you are when you have to foot the hospital bills. Whether you are rich or poor, young or old, being diagnosed with an illness that requires hospitalization could be one hell of an ordeal.
Diabetes, stroke, heart ailments, renal failure and similar other lifestyle diseases are increasingly becoming common these days. Medical science, thankfully, has improved in leaps and bounds and there are now super-specialty hospitals where many life-threatening diseases can be treated. But it all involves huge cost. The wealthy may be able to afford these expenses but what about the average middle-class people? Where do they get the money to meet the costs? For illnesses that call for surgery or hospitalization, the medical expenses may easily run into six digit figures. Now imagine, you have to pay a huge amount within a few hours' notice. That surely can make you paranoid.
This is exactly where a health insurance policy, commonly known as mediclaim in India, comes in picture to cover your expenses up to a great extent and help you retain the peace of mind. Health insurance plans will be there to support you financially in case of medical emergencies. It will provide the required financial assistance through which you will be able to pay for all medical bills. The facilities such as cashless benefit makes it more awesome as under the same you can completely focus on treatment without worrying about the medical bills. A health insurance policy will allows you to get the treatment at top hospitals of India and the best thing is that the insurance company will take care of all medical bills.
At
www.alliswell.live
, which is an IRDA approved website, you can freely compare and select the best plans to take care of your health needs and expenses in just a few minutes.
How to Choose Best Health Insurance in India?
Health insurance plans are one of the best ways to protect yourself and your family from rising medical costs. Buying health plans provide risk coverage against expenditures caused by any unforeseen medical emergencies. In current times of high medical inflation rates, failing to hold adequate amount of health insurance cover can prove to be a major personal finance disaster. This could lead to either poor health care because of non-affordability or spiral an individual into financial distress due to high medical bills. This is where the whole concept of medical policies comes into play. Best health insurance plans cover medical costs during hospitalization as well as pre and post stages of hospitalization.
The level of coverage mostly depends upon the type of the medical insurance policy. A lot of companies now offer health insurance in India and therefore as a consumer, you have multiple choices from leading brands. To choose the best health insurance policy you should take advantage of our comparison services. Some of the brands offering health plans are Icici Lombard, Star Health, HDFC Ergo, MaxBupa, Bharti-AXA, Tata AIG, Apollo Munich, Star Health etc.
www.alliswell.live
helps you compare and choose the best health insurance plan for you.
You just have to compare health insurance plans provided by top insurance company on our website. With the basic information that you fill on our website, we will search for the most suitable health plans for you and offers the relevant quotes which make the whole process of buying health plan easier for you. With the available free quotes, it will be easier for you to compare plans on the basis of features, cost, riders, exclusions, benefits and much more.
Types Of Health Insurance
People have their own choices and needs and to cater them insurance companies are offering multiple forms of health insurance. It is important to invest in a health insurance plan but it is more important to go for an appropriate cover that can easily go well with your needs. So for choosing the right one, you should first learn how many forms are there that you can explore. Following are major types of health insurance policies available in India.
1. Individual Health Insurance
This is the simplest form of all health insurance schemes available in India. Under an individual health insurance plan, a single person is covered for the chosen sum insured. Family members can be enrolled under this plan but a different sum insured has to be chosen for each member. The yearly premium payable is usually directly proportional to the sum assured.
2. Family Floater Health Insurance
It is a form of health insurance policies that is particularly customized for families under which a fixed sum insured will be there for all insured members for one or more claims during the policy tenure. You can cover spouse, dependent children, and parents under this plan.Here, the sum assured is floated among family members named in the policy. The premium payable for a family floater policy is usually less than individual policies taken by each family member. A family floater mediclaim policy makes sense because each member gets a big cover. Also the chance of more than one member getting hospitalized in the same year is quite low.
Under the same, the policyholder will be liable to receive a fixed benefit payout in case any critical illnesses specified under the policy. With the lump sum benefit you will be able to pay the hospitalization cost.
4. Senior Citizen Health Plan
The plan is designed especially for the old age people, particularly the age above 60 years. This plan is a great to fight against medical contingencies during old age. As per the IRDAI regulations, every insurance company must include people up to age of 65 years.
5. Maternity Health Insurance
Nowadays, almost every health insurance company cover pre and post natal care, child deliveries and sometimes vaccination expenses of new born babies as well. In short, it provide cover to all your maternity expenses. However, features and exclusions can vary from insurer to insurer.
6. Unit Linked Health Plan (ULHP)
Health insurance companies have recently introduced ULHPs. It is basically a combination of health insurance and investment. Along with the health protection, ULHPs will help you in building a corpus which can be used by the investor to meet expenditures that do not get covered under health insurance plans. The return, of course, depends upon the market conditions at that time. But these plans are still in the development stage and are recommended for those who can handle products like unit linked insurance plans (ULIPs) and unit linked pension plans (ULPPs).
Key Advantages & Features of Health Insurance
We all are aware of the fact that the healthcare cost is rising day by day and our earnings are not able to deal with any big medical emergency. With such rise in the healthcare industry, it become important to own an appropriate health insurance policy that would be able to deal with such drastic medical emergencies which can easily create a hole in anyone's pocket. A comprehensive health insurance plan is all what we need. With the understanding of following features, buying an effective health insurance plan will become easier for you.
India is going digital and you can see such changes in the healthcare industry as well. Nowadays people do not prefer to carry cash. In case of hospitalization if you own a health insurance policy with the feature of cashless facility, then you don't have to worry about the payment of medical bills as the insurance company will pay the same on your behalf and allows you to have complete focus on your treatment. It will be a big help in case of hospitalization as you do not have to arrange funds during medical emergency and can pay more attention towards the treatment.
No claim bonus or NCB refers to the amount that you will receive from insurer for every claimless year. It motivates a lot of policyholders to not file any petty medical claims. You should keep in mind that NCB comes as a discount on the payable premium at the time of renewing policy or whenever you want to increase the sum assured amount. At the time of renewal you must check that you are getting your no claim bonus or not.
● Family/Loyalty Discounts
It is a discount that you will receive on enrolling family member or any person in the health insurance policy. It is a form of reward that insurance company pay to existing policyholder on referring people to them.
● Round-The-Clock Customer Support
There is no doubt that the concept of insurance policy seems difficult for a few people. To provide more ease to them and to solve their queries, all health insurance company provide 24/7 customer service.
● Sum Assured Restoration
It is a matter of concern for many people that their existing health insurance policy will get exhausted if a person from their family is critically ill. To provide ease to them and to offer optimum use of their sum assured, insurance companies offer sum assured restoration benefit. The benefit of sum assured restoration is that once the sum assured amount is completely used, the insurance company will restored the amount automatically any you don't have to pay any additional cost for it. Usually, health insurance plans with restoration benefit are expensive as compared to normal health insurance policies.
● Online Application and Renewal Facilities
As discussed above, India is getting digital and so the insurance companies. These days' insurance companies have their online presence. All of them own websites and updated the same regularly to stay in touch with their customers, to make new ones, to sell and to introduce new insurance products. With such great services, it become easier for a customer to buy new plan within few seconds from the comfort of your home and can also renew the existing one.
To motivate all policyholders towards a healthy life, insurance companies offers the free medical check-up facility once in a while. Depending on the company and thee type of policy that you hold, you may be eligible for a master health check-up.
Whenever you are planning to buy a health insurance policy you should always look for this feature. It is vital for you to go for a policy that offers protection for a very long time, especially during old age. This is the reason why most of the health insurance plans come out with the facility of lifelong renewability. Just to keep your policy active, you have to renew the same at end of every policy term.
● Co-payments/deductibles
While buying a health insurance policy, you will see anoption of co-pay. At the time of claim, if the policyholder has opted for co-payment, then he/she will pay a pre-agreed percentage of the claim and the insurance company will take care of rest of the claim. The sum assured amount under your insurance policy will not be affected by co-payments.
No doubt, it is a plus point of investing in a health insurance plan. On buying any insurance policy you will be liable to receive tax benefits and the same thing is here with the health insurance plan. With a health insurance policy, you will be get tax advantages for the premiums under Section 80D of the Income Tax Act, 1961.
Usually, we tend to change our insurance provider and switch to new company which is offering better plans and benefits. Under the same, the insured will be allowed to switch from one insurer to another. The plus point is that you don't have to compromise with the waiting period orany other features and benefits that you are receiving with the existing the insurer.


Get Instant Policy -

Call

or

Whatsapp

9789087267
What should be the ideal health insurance cover?
The cost of mediclaim, as already said, depends upon the sum assured, the age of the insured, present health condition and previous medical history. A higher sum assured attracts a higher premium. Well, there's no one-size-fits-all amount or a thumb rule here. Factors to consider in this regard includes a person's health condition, age, lifestyle, life stage, family illness history and of course affordability. Remember that most mediclaim policies extend "additional benefits" like ambulance charges, daily allowance, and other expenses for hospitalization. You can explore them
● Health Insurance by Employer
Several companies provide mediclaim for their staff. It also often covers hospitalization expenses of the spouse, dependent children, and parents. It's advisable to take the mediclaim irrespective of the amount covered because you don't have to pay any premium for that. Now, whether you need to take another health insurance policy will depend on a few factors. Is the cover provided by your employer sufficient? Is the insurance company good enough? What will happen when you change jobs?
Mediclaim is provided as an incentive to employees. So it's important that you understand the insurance policy is details and also check the coverage. Ask your human resource (HR) department for the details; what's covered and what's not. In many cases, employees are satisfied over the fact that their company is providing health insurance, only to find out later that several things were not included at all or were covered only in parts.
● Health Insurance For Senior Citizens
Even about a decade back, mediclaim companies were unwilling to extend cover to the aged and senior citizens. But of late, several insurers are providing health insurance policies for them. Insurance cover paid to an individual aged 65 years or above can lead to an additional tax relief of up to Rs 20,000. But remember that premium payable for senior citizens are much higher.If you are employed and have a mediclaim cover from your employers, approach your HR manager and negotiate with the insurance company to provide an additional cover for your parents. The insurer may provide the cover at an attractive premium because the volume will be high.
Section 80D of the Income Tax Laws covers healthcare insurance. You can get up to Rs.15,000 off for premiums paid for yourself, spouse and dependent children; and up to Rs.15,000 for parents (Rs.20,000 if the parents are aged above 60). So, if you pay the medical insurance premiums of your parents, you can save up to Rs.35,000 in taxes.


Health Insurance Claims Settlement Process
Most people, though aware of how TPAs work, don't know how health insurance claims are settled. Once a mediclaim policy is sold, the TPA takes up the baton from insurance company. For claims settlement, the insured must approach the TPA for all verification and formalities. TPAs settle claims in two ways.
You can avail cashless treatment facilities only in the networked hospitals of the insurance company. The TPA must be notified beforehand in case of a planned hospitalization, or within a specified timeframe in case of an emergency. The hospital's insurance desk helps with all the paperwork. The TPA has to approve the mediclaim amount and the hospital will settle it with the insurer. There are likely to be exclusions i.e. expenses that the TPA won't pay. Such expenses must be settled by the patient party directly at the hospital cash counter.
The insurer can avail the reimbursement facility both at networked and non-networked hospitals. Here, you can avail treatment facilities and settle the bill directly with the hospital. You can then claim reimbursement of the expenses from the TPA by submitting the relevant bills and receipts.


Why you should buy an Health Insurance Plan?
Nowadays, investing in a comprehensive health insurance plan has become vital. It is very important as the health cover provided by your employer would not be sufficient to meet all healthcare needs. Most of the Indians think that the insurance policy provided by their employee is sufficient to meet the expenses of medical emergencies but that is not true and you will realize the same only when the health emergency strikes. Most of the employers are providing basic health insurance plan that would not be enough to go well with your needs. For instance, a basic health insurance plan would not provide cover against critical illnesses. It is always advisable to go for a plan that do not cover your hospitalization expense only but will also be there to deal with day care procedure, OPD charges, consultations, and other such expenses. If you are not aware of the fact that a person who is not terminally ill or hospitalized, can also take advantage of insurance plan for your normal doctor visits.
An effective health insurance plan is important as the cost of medicaltreatments are rising day by day and savings of a normal person would not be enough to deal with huge medical emergencies. Apart from the above features, if you are looking for any tax saving option then an investment in a health insurance plan is all you need. Under the Section 80D of Income Tax laws, with an investment in health insurance plan you will get good tax benefits that will help you in saving more.
Things to Keep in Mind When Buying Health Insurance
The best health insurance for you is one that can easily go well with all your needs. If you are planning to buy a health insurance plan there are a few things that you should keep in mind such as
Before taking any final decision, it is important for you to understand what it would cover and what would not. Check what it offers exactly. Look for the coverage options against pre-existing illness, accident-related expenses, day care procedures, and maternity expenses. Go for a plan which is enough for you and your family.
Normally people look for features and benefits, they forget that exclusions plays a much important role as it helps you in getting a clear image that where your insurance policy wouldn't support you. You can easily get the same on your policy's documents. But people normally avoid reading it, but you should read it thoroughly. Exclusions varies from insurer to insurer and plan to plan. Some of the popular exclusions are:
Injuries caused by a war, terrorism, commotion, protest, or strike
Joint replacement surgery

Injuries caused when under the influence of any drug/alcohol
While you are searching for a health insurance plan you will often get the option of Co-pay. You have to take decision that whether you need it or not. For this you have to first understand what is co pay? At the time of filing claim, if you have opted for a co pay then you have to pay a pre-agreed percentage of the claim and the insurer will take care of the remaining. You should keep in mind that the sum assured amount under the plan will not be affected by co-payments. So, before taking final decision makes sure that you need a co-insurance policy or not.
● Premium payment frequency
It is true that all insurance policies comes along with a renewal date. You have to renew your policy regularly to keep it active. You will get the option of paying premium either monthly/quarterly/semi-annually/annually. However, before taking final decision, check that you will be able to pay the premiums and renew the policy on time.
It is one of the most important thing that you should look for. If you check the report online, then you would come to know that the claim settlement ratio of many insurance companies have gone up in the last few years. It is an important thing as it shows the number of claims that an insurer has settled versus rejected. With this ratio, you will be clear in choosing the right insurance company for your health plan. Ensure that you are going for high claim settlement ratio.
It is normal that sometimes we are not happy with the current insurer and want to switch to other insurance company. In such cases you can take advantage of portability option. Under the same, the insured will be allowed to switch insurer and the best thing is that he/she do not have to compromise with the waiting period or any other features and benefits which were available with the existing insurer.
It is normal that people look for a plan that offers protection for a long term especially when it comes to old age. That's why the health insurance companies starts offering lifelong renewability option.
NCB or no claim bonus is the percentage of discount that the policyholder receive on completion of every claimless year. It motivates people to not make petty claims. Insurance companies offer this as discount on the premium or the insured may choose to increase sum assured amount at the time of renewal. At the time of buying policy, look for the no claim bonus option and percentage that the company offers.
In most cases, the insured with a family floater cover are afraid that the entire assured amount available under the plan will be exhausted if one person is critically ill. To offer optimum use of their sum assured, insurance companies these days offer sum assured restoration benefit. Under a plan with restoration option, once the sum assured amount is completely used, it get automatically restored without paying additional cost. Health insurance plans with restoration benefit are expensive than the regular health insurance policies.
Get Instant Policy -

Call

or

Whatsapp

9789087267
How to Choose the Right Health Insurance Company?
In the last few years, the health insurance industry of India has witnessed a great rise. Now customers has multiple options of health insurance companies to explore. With this great number of health insurance companies in India, it become difficult to choose the best insurance company according to your needs. There are a few things that you should keep in mind while choosing an insurance company. Listed below are few of them that can help you:
The reputation of the company plans an important role. It is advisable to go for a company that carries a good brand image. Word of mouth recommendation and a sound research will help you choose the right health insurance provider.
It is important for you to understand that research is important before finalizing things. You must check the financial solidity of the company and you can do the same by taking help of the Credit Rating Information Services of India Limited (CRISIL) rating. Go for a company with AAA rating as it considered to have the highest financial strength to meet its obligations.
Don't forget that insurance is a vast industry and keeps on changing by the time. It do not remain same all the time and so your needs. That's why it is important to go for a company that offers a wide range of helpful insurance policies to cater needs of all types of customers.
● Smooth And Quick Claim Settlement Process
You buy an insurance policy for your future emergencies and there is no doubt that you expect claim on time as well. Filing a claim can be a tedious job. It is true that no one wants to go through the long claim process that include submitting papers along with supporting documents and a long wait for approval. It will get worse if company rejected your claim. Hence, it is advisable to search for an insurance company that follow the simple and easy claim settlement process.
Buying an insurance is like building a new relation and thus you always need someone who can help you in hard time and can support you to clear your queries. For the same, you will need d to contact your insurer's customer service centre from time to time. So, it is also important to pay attention to the quality of customer service of your insurance company. Choose the company that offers online chat, email assistance, or phone assistance.
Insurance is tough to understand by a common person. But now many insurance companies start appointing an insurance advisor to every consumer just to provide ease to them. Insurance advisors will help you in choosing anappropriate insurance plan according to your needs. When it comes to claim-related queries, they can provide the prompt assistance. 24/7 customer support will be there with a toll-free helpline number to resolve customer queries.
● Customer feedback and reviews
On of the most important and common aspect. Before buying anything, you must look for the customer ratings and feedbacks of an insurance company. For the same, you can take help of IRDAI website to check the number of complaints and resolutions against the insurance company.


Documents Required for Medical Insurance Policy
If you have decided to buy health insurance online, then there are few documents that you need to provide such as:
Age proof – Any one of Birth Certificate, 10th or 12th mark sheet, Driving License, Passport, Voter ID, etc

Identity proof – Driving License, Passport, Voter ID, PAN Card, Aadhar Card, which proves ones citizenship

Address proof – Electricity Bill, Telephone Bill, Ration Card, Driving License, Passport, should clearly mention the permanent address.
Some plans require a medical check-up usually for elder people above the age of 45 years in order to make sure that the insured does not suffer from any chronic illness.

Passport Size Photo to have a record of the insured person`s identity for future references.


Buy Health Insurance Online in Few Easy Steps
If you have decided to buy health insurance online, then there are few documents that you need to provide such as:
Very easy to buy, hassle free buying without going through heaps of paperwork

Takes less than 10 minutes to complete a purchase.

Simply enter basic requirements details as per the need and preference to find the best insurance plan for you.

Compare plans from various companies in less than 30 seconds and take a wise decision for your insurance investment.

Choose a plan which fulfills your criteria of insurance and be insured within minutes.

Complete online proposal form in 5 minutes, which asks you for your basic details for further reference.

Upload your documents and make payment towards the plan you want to opt for.

Bingo: You are now covered under the policy.


Health Insurance vs Mediclaim Policy
Those people who do not have much knowledge about health insurance often get confused between health insurance and mediclaim. Basically a mediclaim policy provides coverage for hospitalization expenses for a definite pre specified illness till a certain time as per the sum insured. Under mediclaim policy, the maximum limit for all claims is fixed at a definite amount. It works on the principle of indemnity in which hospitalization is a specific requirement to think about any claim. Even those people who are insured under a mediclaim policy need to pay hospitalization expenses from their pocket and the insurer will pay them later. Under a health insurance policy, policyholders will get the comprehensive coverage that will cover pre and post hospitalization as well.
The insured can also get coverage on ambulance charges, compensation for lost income, etc, but that all depends upon the riders associated with the health insurance policy. The upper limit of a health insurance policy can go to as far as Rs 60 lakhs. Normally, health care policies also offer discounts on a regular basis over a definite period of time. There is also a difference between health insurance policy and mediclaim on the basis of tax deduction. Health insurance premium paid towards a health insurance policy provides a tax exemption under section 80D of Income Tax Act, the funds paid towards mediclaim premium paid for self or spouse or children are appropriate for tax exemption of Rs 15,000 under section 80D.


Some Important Health Insurance Terms
Here are some of the important terms that you will come across while subscribing to a health insurance policy.
The sum assured, in simple terms, is the maximum coverage amount you can get in a policy year. It forms the basis of all your claims. Consider the increasing costs of hospitalization, medicines, and treatment before you decide on your sum assured. It's advisable to select a higher cover. At the same time, the cover shouldn't be high enough for you to dig into your pockets for paying the premium.
Some health insurance companies have introduced the co-pay and sub-limit system to prevent hospitals from billing unreasonable room rents to patients. In a co-pay policy, you need to pay a part of the expenses irrespective of the sum assured. For instance, if a policy has 10% co-pay, then the insurance company will pay 90% of the expenses and you have to bear the rest. Besides, some insurers cap the expenses of treatments to reduce the claims of hospitals. This is known as sub-limit. While buying a mediclaim, choose a policy which has fewer sub-limits. Some mediclaim policies have no co-pay or sub-limits. Try to select such a plan.
Some employers provide health insurance to their staff under group insurance plan. But you can still have a mediclaim of your own which covers the entire family. You may not consider having a second mediclaim policy if your employer allows you transfer the policy if you leave your job. It's important that you compare several policies before buying one.
Majority of the comprehensive mediclaim policies cover critical illness. You don't need to purchase another policy. It's advisable to subscribe to a comprehensive plan and then top it up with an accident insurance plan which doesn't cost much. In most cases, these two policies are enough to serve your mediclaim needs. If there's a family history of a certain illness like thyroid or blood sugar, you should ideally buy a separate critical illness mediclaim. If your family has no such history, then there's no need for a critical illness plan.
The restore benefit feature allows reinstating your basic sum assured, if you have already exhausted the same as well as the multiplier benefit within your policy year. But in most cases, the benefit is not available on the same illness if the limit is already used up.
But a restoration benefit can be useful if you have subscribed to a family floater plan where the full sum assured is exhausted for treating only a single family member. The remaining members will have no cover to fall back upon in case of hospitalisation for the rest of the policy year. The rest of the members, in such a case, can get covered for other ailments than the one for which expenses have been already paid by the insurance company.
Insurers usually extend a NCB to a policyholder if there has been no claim in the preceding year. While buying a mediclaim, check the NCB amount before signing on the dotted lines. NCBs can range from 5% to even 100% of the sum insured. A high NCB gives cover against medical inflation and you don't need to worry about increasing your coverage year-on-year.
● Pre-existing illness, waiting period, exclusions
Pre-existing diseases are the ones you have while subscribing to the mediclaim policy. Most health insurance companies specify a waiting period for these illnesses. If you have a pre-existing illness, the insurance company is unlikely to give a cover against the same. In most cases, a pre-existing illness is covered after at least two years of buying the policy.
It simply mean the diseases that are not covered under the mediclaim. For instance, if you suffer from diabetes while taking the policy, then kidney ailments are likely to be excluded from cover if the same happens because of the diabetes. Never hide any pre-existing ailments from your insurer while buying a mediclaim policy. It may reduce your hospitalization claims.
Most health insurers provide free health checkup to the policyholder. But what's termed "free" is actually not such. The cost of the checkup is included in the premium. Buy such a policy only when you are keen to get the facility each year. Also check whether the mediclaim policy, renewed every year, gives coverage for the entire life. This is important because life expectancy is increasing due to improved medical technology. While most insurance companies give full life coverage, some provide cover only up to 75-80 years.
Some newly launched Medical insurance policies provide cover on hospitalization that doesn't require overnight stay. These are called daycare procedures. Check out how many procedures are covered in the plan. Also, most insurers don't consider maternity as medical emergency. So don't look for a maternity cover if you have no plans for a baby.
Medical costs are increasing. It calls for large covers. But not all can afford a high premium. A top up plan can come useful in such a case. It reduces cost of deductibles i.e. the amount you pay before the insurance company pays up. The insurance company will only pay up to the sum assured. A top up plan, on the other hand, doesn't pay until the hospital bill breaches a specific limit. Say, if the hospital bill is Rs.8 lakhs with Rs3 lakhs as deductible, you need to pay the latter, while the insurer pays the balance Rs5 lakhs. But you can use your individual/group policy to pay the deductible amount. This is usually helpful because combination of a basic mediclaim plan along with a top up plan is much cheaper than a single cover. For instance, premium for a Rs5 lakhs regular cover for a 26-year old male, will be around Rs6,500. A top up with Rs15 lakh cover will entail an additional premium of Rs5,000, which is far cheaper than a standalone policy of identical amount.


Health Insurance FAQs
Before buying health insurance, we are sure you must be having a lot many questions in your mind. Do not worry as we at
www.alliswell.me
are here to help you figure out the best insurance policy for you.
1. What is health insurance?
As the name implies, health insurance is a type of insurance which covers your medical bills. It's also popularly known as mediclaim in India and is a contract between an insurer and a person or a group of individuals, where the insurer pledges to provide specific medical insurance cover, against a fixed amount of "premium", which is usually paid annually.
2. What forms of health insurance are available in India?
The most popular form of health insurance policy available in India is the one that covers expenses incurred in case of hospitalization. However, several other products are available from various insurance companies that offer an exhaustive range of health covers, depending upon the choice and need of an individual. The insurer, in most cases, directly pays off the hospital (known as cashless facility). It may also reimburse the cost associated with injuries or illnesses or disburse a fixed amount on occurrence of an illness. The amount and type of healthcare costs to be provided by the insurer under the plan is specified in advance in the offer document.
3. Why is Medical insurance important?
Every individual must buy a health insurance policy for all the members of his/her family, according to need and capacity. Subscribing to Medical insurance will cover you from sudden and unexpected cost of hospitalization, and other serious health issues, like critical illness. Not having a health insurance policy could hugely impact your income and household savings, and may even land you in debts.
All of us are exposed to different types of health hazards. Medical emergencies are known to strike sans any warning. Healthcare, at the same time, has become increasingly expensive. New procedures, technological development, and better medicines have triggered a rise in the cost of healthcare. These expenses are beyond the reach of most of us, and buying a health insurance policy is much more affordable, to pay off the medical bills.
4. What type of health insurance plans is available today?
Health insurance is available from as low as Rs5,000 sum insured in case of micro-insurance policies to as high as Rs50 lakhs or even more than that in case of some critical illnesses. Most insurance companies offer health covers between Rs1-5 lakhs sum insured. With cabin rent and other costs payable by insurance companies being increasingly linked to the sum insured, it's advisable to take an adequate cover as early as possible, especially because the sum insured may not be increased in the event of a claim. Besides, while most Medical insurance policies are for an one year duration, there are schemes that cover for up to five years as well. Longer duration policies are also available. A hospitalization policy either covers partly or fully the treatment cost incurred because of hospital admission during the policy period.
There's also a wider coverage that includes expenses both before and after hospitalization. Such policies are usually available on family floater basis, or personal sum insured basis. In the former, the sum insured is spread over the family members. Another scheme, the hospital daily cash benefit policy, extends a daily fixed sum of money for each day in hospital. There could also be a higher daily benefit cover for some specific illnesses or ICU admissions.
A critical illness policy extends a lump sum amount when an individual is diagnosed of a particular illness. The amount is used to pay off several direct and indirect monetary consequences because of a critical illness. The plan ceases to be in operation once the lump sum is paid off.
5. What is cashless mediclaim?
These days, most insurers have arrangements with various hospitals spread across the country as part of a network. An individual, if insured under a policy which offers cashless facility, can get treated in any hospital of the network without paying hospital bills because the same is paid directly by the third party administrator (TPA), on behalf of the insurer. However, all expenses beyond the sum insured or the ones not covered under the policy, have to be paid by the insured directly to the hospital. Cashless facility is not available if the hospital is not included in the network. In such cases, payment by the insurance company to the hospital, is usually carried out on reimbursement basis.
6. What are the tax benefits of health insurance?
You can claim several tax benefits if you subscribe to a health insurance scheme. Such benefits are extended by section 80D of the Income Tax Act. Presently, subscribers to a health insurance, who purchased the policy by a payment mode other than cash, are eligible for Rs15,000 annual deduction from their taxable income for payment of health insurance premium for self, dependent children, or spouse. The deduction is higher for senior citizens at ?20,000. Also, since the 2008-09 financial year, an additional deduction of Rs15,000 can be claimed for mediclaim premium paid for parents. It's Rs20,000 if parents are senior citizens.
7. What factors affect the premium payable for a health insurance policy?
Age is the biggest factor which determines the premium payable. The older you are, the higher will be your premium, because you'll be more prone to illness. Your medical history is another factor that will go into determining the premium. If you don't have any medical history, the premium would be naturally lower. You are eligible for a discount on further premium payable for the years for which there has been no claim of the insurance money. Some insurance companies cover add-on benefits like free medical checkups and/or diagnostic tests in case of no claim.
8. What are the things not covered under a health insurance policy?
Read the offer document/prospectus and understand it fully before signing on the dotted lines. What's not included will be clearly written in the prospectus. Any pre-existing illness, usually, is not covered under a policy. But read the offer document to understand what the insurer means by pre-existing illness. Also, majority of the policies generally exclude certain types of diseases in the first year of coverage. A waiting period is also often imposed on such diseases. Some expenses not covered under most health insurance policies include cost of contact lenses, spectacles and hearing aids, dental surgery (unless it requires hospitalization), general debility, convalescence, venereal disease, congenital external defects, use of drugs and alcohol, intentional self-injury, expenses for diagnosis, AIDS, X-ray and/or laboratory tests not connected with the illness requiring hospitalization, treatment related to pregnancy or childbirth, including C-section, naturopathy treatment and others as deemed exclusive by the insurer.
9. What about the waiting period?
As already said, there is usually a 30-day waiting period when you buy a new policy, starting from the day you enrolled in the health insurance scheme. During this period, the insurance company won't pay any hospitalization charges. But this is not applicable in case of an emergency hospitalization arising out of an accident. The waiting period is not applicable for renewal of the policy for subsequent years.
10. What is a pre-existing condition?
It's a medical condition or an ailment that existed before you took the health insurance policy. This is a significant point in all policies because insurers don't cover such conditions within 48 months prior to taking the first policy. It means a pre-existing condition may be considered for payment, only after the completion of 48 months of continuous insurance cover.
11. If I don't renew my policy before the expiry date, can I be denied renewal?
The policy can be renewed if you pay your premium within the grace period, which is usually 15 days from the date of expiry of the policy for most insurance companies. However, you will not be entitled to any coverage for the period during which the insurance company did not receive any premium. Also, the policy would lapse if premium is not paid within the grace period.
12. Is my health insurance policy transferable, sans losing renewal benefits?
Yes. According to a circular issued by the Insurance Regulatory and Development Authority (IRDA), with effect from 1 October, 2011, the insured can transfer a policy from one insurer to another, and also from one plan to another. The insured will lose no renewal credit for pre-existing health conditions which he/she enjoyed in the incumbent policy. But the credit would be limited to sum insured and the bonus eligible under the present policy. Check with your insurance company for the detailed clauses in this regard.
13. What happens to the coverage amount when a claim is filed?
Once an insurance claim is filed and settled, the coverage gets reduced by the amount paid on settlement. For instance, if you take an Rs5 lakh mediclaim policy in January, and in April, the insurance company pays? 3 lakhs towards your hospitalization and treatment, then you will be eligible for the balance Rs2 lakhs as coverage for the remaining duration i.e. May to December
14. What about "any one illness"?
This means a continued period of illness and includes relapse within a specified number of days, subject to the terms and conditions written in the policy. It's usually 45 days.
15. How many claims are allowed in a year?
There's no limit to the number of claims in a single year, unless there's a specific cap laid down in the policy. The sum insured, however, is the maximum claimable limit under the mediclaim policy.
16. What is a family floater?
In a family floater scheme, a single policy covers the hospitalisation expenses of the entire family. Such a policy has only one sum insured which can be utilised by a single or all members collectively in the family. The limit of coverage is capped at the sum assured. Family floater plans are considered better than buying a separate health policy for each member of the family. It takes care of all medical expenses including surgeries, sudden illness and accidents.
17. What is a health checkup facility?
Some insurance companies reimburse general health checkup expenses usually once in every four years. any more doubts please contact us
www.alliswell.live
.
Get Instant Policy -

Call

or

Whatsapp

9789087267
Health insurance agents in chennai 9789087267, health insurance plans health insurance policy health insurance companies health insurance companies in india health insurance premium calculator health insurance scheme health insurance for parents health insurance policy for family health insurance portability health insurance claim settlement ratio health insurance apollo health insurance age limit health insurance assist health insurance advertisement health insurance ads health insurance app health insurance benefits health insurance best health insurance budget 2018 health insurance best plan health insurance best company health insurance blog health insurance bajaj health insurance by lic plan b health insurance b.c. health insurance health insurance comparison health insurance compare health insurance coverage in india health insurance card health insurance cashless health insurance contact number schedule c health insurance health insurance definition health insurance deduction health insurance details health insurance documents ad&d health insurance plan d health insurance humana part d health insurance health insurance exemption health insurance examples health insurance emi calculator health insurance eligibility health insurance explained ehealthinsurance reviews health insurance key terms health insurance keywords health insurance lic health insurance list health insurance login health insurance lic plan health insurance list in india health insurance latest news l&t health insurance health insurance meaning health insurance max bupa health insurance market in india health insurance mediclaim health insurance modi health insurance number health insurance near me health insurance name health insurance no claim bonus health insurance name list health insurance online health insurance of lic health insurance of sbi health insurance online apply health insurance opd health insurance online payment health insurance of india tpa types of health insurance cost of health insurance proof of health insurance health insurance premium health insurance 26 health insurance 2018 penalty health insurance 26 year old male health insurance 30 years old health insurance 31 years old tier 3 health insurance health insurance 60 year old health insurance 65 years old health insurance 65 health insurance 60 days health insurance 64 years old health insurance 70 health insurance 80d health insurance 80c health insurance 80ccd easy 8 health insurance medical insurance agent in ramapuram porur manapaakam valasaravakkam guindy nesapakkam, Health Insurance Agent Ayanavaram, Health Insurance Agent Villivakkam, Health Insurance Agent Anna Nagar, Health Insurance Agent Padi, Health Insurance Agent Mogappair East, Health Insurance Agent Mogappair West, Health Insurance Agent Ambattur, Health Insurance Agent Arumbakkam, Health Insurance Agent Avadi, Health Insurance Agent Pudur, Health Insurance Agent Korattur, Health Insurance Agent Maduravoyal, Health Insurance Agent Koyambedu, Health Insurance Agent Ashok Nagar, Health Insurance Agent KK Nagar, Health Insurance Agent Vadapalani, Health Insurance Agent Saligramam, Health Insurance Agent Virugambakkam, Health Insurance Agent Alwarthirunagar, Health Insurance Agent Valasaravakkam, Health Insurance Agent Nandambakkam, Health Insurance Agent Ramapuram, Health Insurance Agent Porur, North Chennai, Health Insurance Agent Kodungaiyur East, Health Insurance Agent Kodungaiyur West, Health Insurance Agent Madhavaram, Health Insurance Agent Puzhal, Health Insurance Agent Moolakadai, Health Insurance Agent Vallalar Nagar, Health Insurance Agent Kolathur, Health Insurance Agent Parry's Corner, Health Insurance Agent Royapuram, Health Insurance Agent Tiruvottiyur, Health Insurance Agent Perambur, Health Insurance Agent Ennore, Health Insurance Agent Korukkupet, Health Insurance Agent Tiruvottiyur, Health Insurance Agent vyasarpadi, Health Insurance Agent Manali, THealth Insurance Agent ondiarpet, Central Chennai, Health Insurance Agent Triplicane, Health Insurance Agent Royapettah, Health Insurance Agent Teynampet, Health Insurance Agent Alwarpet, Health Insurance Agent Gopalapuram, Health Insurance Agent Mylapore, Health Insurance Agent Santhome, Health Insurance Agent T. Nagar, Health Insurance Agent Nandanam, Health Insurance Agent Kodambakkam, Health Insurance Agent West Mambalam, Health Insurance Agent Choolaimedu, Health Insurance Agent Egmore, Health Insurance Agent Purasawalkam, South Chennai, Health Insurance Agent Meenambakkam, Health Insurance Agent Perungudi, Health Insurance Agent Sholinganallur, Health Insurance Agent Alandur, Health Insurance Agent Adyar, Health Insurance Agent Besant Nagar, Health Insurance Agent Tiruvanmiyur, Health Insurance Agent Guindy, Health Insurance Agent Madipakkam, Nanganallur, Health Insurance Agent Velachery, Health Insurance Agent Pallikaranai, Health Insurance Agent Kovilambakkam, Health Insurance Agent Thoraipakkam, Health Insurance Agent Chromepet, Health Insurance Agent Pallavaram, Health Insurance Agent Tambaram, Health Insurance Agent Injambakkam, Health Insurance Agent Saidapet, Kancheepuram,Tiruvallur, Health Insurance Agent Pazhaverkadu, Health Insurance Agent Ponneri, Health Insurance Agent Athipattu, Health Insurance Agent Sholavaram, Health Insurance Agent Minjur, Health Insurance Agent Red Hills, Health Insurance Agent Ennore, Southern-western Suburbs of Chennai, Health Insurance Agent Pallavaram, Health Insurance Agent Pozhichalur, Health Insurance Agent Anakaputhur, Health Insurance Agent Pammal, Health Insurance Agent Kundrathur, Health Insurance Agent Mangadu, Health Insurance Agent Chrompet, Health Insurance Agent Tambaram Sanatorium, Health Insurance Agent Keelkattalai, Health Insurance Agent Chitlapakkam, Health Insurance Agent Tambaram, Health Insurance Agent East Tambaram, Health Insurance Agent Selaiyur, Health Insurance Agent Madambakkam, Health Insurance Agent Medavakkam, Health Insurance Agent Sithalapakkam, Health Insurance Agent Kovilambakkam, Health Insurance Agent Nanmangalam, Health Insurance Agent Perungalathur, Health Insurance Agent Vandalur, Health Insurance Agent Urapakkam, Medical insurance agent in chennai